Find the right online course for Safety and Competence in Hydrogen Handling
Years of training experience
Hydrogen Technology Courses
Our top selection of online hydrogen training
Learn everything you need to know about hydrogen technology with our 27–hour hydrogen video courses. Our practical courses will give you all the necessary foundations and give you confidence in dealing with hydrogen. Our courses include exciting practical experiments, comprehensive training materials, and a final exam. If you pass the test successfully, you will receive a participation certificate. Sign up today to enhance your hydrogen utilization skills and expand your knowledge. Become a sought–after hydrogen expert with our online courses.
Can't find what you're looking for?
Glauben Sie denen, die an uns glauben.
We have been able to secure Christian Machens, a leading industry expert in hydrogen, as a lecturer and advisor to support us. With 20 years of experience, Mr. Machens has countless reference projects and satisfied customers. The references are partially not translated and only available in German. Please feel free to contact us if you have any questions.
Im Rahmen des Projektes H2Skills haben wir gemeinsam mit SK ATT einen Grundlagen-Kurs entwickelt, der durch eine Kombination verschiedener Lernsettings einen Einstieg in das Thema Wasserstoff ermöglichen sollte. Wir sind mit der Durchführung des Kurses rundum zufrieden. Das spiegelt sich auch in den Aussagen unserer Teilnehmenden wieder, die wir zu dem Kurs befragt haben. Alle Teilnehmenden würden den Kurs weiterempfehlen. Besonders positiv hervorgehoben wurde die Leistung des Dozenten, der die theoretischen Inhalte immer wieder mit Beispielen aus der Praxis unterlegen konnte.
Christoph Lenz
Projektleiter H2Skills
Hallo Herr Machens, vielen Dank für die Trainings. Die Resonanz war sehr positiv und für Alle war etwas Neues dabei. Vielen Dank dafür. Mit besten Grüssen Frank Fronzke Head of Operations (COO)
Frank Fronzke Head of Operations (COO)
H2 MOBILITY Deutschland GmbH & Co. KG
Lieber Herr Machens, Ihre Expertise, Professionalität und die angenehme, kollegiale Zusammenarbeit mit Ihnen schätzen wir sehr. Wir freuen uns, weiterhin mit Ihnen zusammenarbeiten zu können.
Dipl.-Ing. Miriam Aitken Teamleiterin Veranstaltungs- und Standbausicherheit
Deutsche Messe AG
Take a look at our video courses
We have compiled some excerpts from our hydrogen video courses for you. Each course consists of various modules. The theory is deepened with exciting practical experiments. You will receive the slides for reading. Each course ends with a final test. Upon successful completion, you will receive a participant certificate. Further previews, as well as detailed content descriptions, can be found on the respective course pages.
Six Reasons for Our Video Courses
Are you looking for a comprehensive course on hydrogen technology? Our video courses are the perfect solution! Hydrogen is an important energy source and fuel for many industries and countries. Our video courses provide comprehensive coverage of hydrogen technology and its uses. Our courses cover topics such as hydrogen production, storage, and transportation. We also discuss the advantages and disadvantages of hydrogen as an energy source. Our courses are designed to provide you with the knowledge and skills needed to understand the technology and its potential applications. We also provide hands–on tutorials and practical exercises to help you gain hands–on experience with hydrogen technology. With our courses, you can learn all there is to know about hydrogen and its potential to revolutionize the energy industry. Sign up today and start learning the basics of hydrogen technology!
Location Independent
Participation is location independent, even from home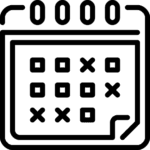 Training Materials
Regardless of the license of the videos, the training materials are available to you permanently
No Travel Costs
No hotel and travel expenses
Time Flexible
Design your own schedule and repeat the sections as often as you wish.
Applicable Contents
Manufacturer independent and relevant to practice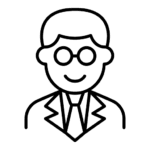 Contact Person
We offer personal support for technical and professional questions.
Hydrogen Video Courses - Typical Questions from Our Customers.
Take the next step with us!
You can use the contact form on the side or reach us directly via email or phone.