Hydrogen International Institute
Manufacturer-independent & practice-oriented training for hydrogen
Extract from our course offer
Hydrogen is booming, demand is increasing. There are reliable plans for Germany and the EU. Many complex hydrogen systems have recently also required qualification. Our training courses are manufacturer-independent and practical and are recognized as instruction or staff training according to §12 ArbSchG.
Hydrogen characteristics & processes

Use of
hydrogen for
sector coupling
Hydrogen
Laws, regulations and approval
In our training concepts, we rely on the interaction of different methods. This is how we achieve different types of learners and maximize learning success. Find out more about our methods here or contact us for tailor-made concepts.
Practice-oriented training for your area of application.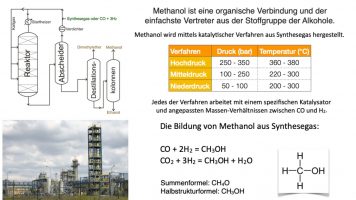 Approx. 30 hours of learning material covering all H2 topics.
Explain complex content in a clear and understandable way.
Practice-oriented training for your area of application and without travel or hotel costs.
Safety analyses
(HAZOP according to IEC Standard 61882/ FMEA) for hydrogen systems and HV vehicles
Talk to us about your training needs. We will be happy to put together a concept from our methods for you.
6 Reasons for Our Trainings
We have been conducting vendor-independent training for practitioners for 30 years. We rely on a modern and interactive variety of methods to reach different types of learners. Find out here why HII is exactly the right partner for your hydrogen training.
Experience from over 20 years of activity in the field of hydrogen 
We combine different teaching methods. Maximum learning success for different learning types
Didactic concepts from 30 years of classroom training. 
Interactive & exciting content for maximum learning success and motivation
Your benefit in the application of knowledge is the focus of our trainings
You complete our continuing education measures with a personal certificate from the HII.
With Christian Machens, we were able to gain a leading industry expert in the field of hydrogen, who will actively support us as a lecturer and consultant. With 20 years of practical experience, Mr. Machens can look back on countless reference projects and satisfied customers. The references are from German customers and therefore only available in German. Please contact us for detailed reference list
Hallo Herr Machens, vielen Dank für die Trainings. Die Resonanz war sehr positiv und für Alle war etwas Neues dabei. Vielen Dank dafür. Mit besten Grüssen Frank Fronzke Head of Operations (COO)
Frank Fronzke Head of Operations (COO)
H2 MOBILITY Deutschland GmbH & Co. KG
Lieber Herr Machens, Ihre Expertise, Professionalität und die angenehme, kollegiale Zusammenarbeit mit Ihnen schätzen wir sehr. Wir freuen uns, weiterhin mit Ihnen zusammenarbeiten zu können.
Dipl.-Ing. Miriam Aitken Teamleiterin Veranstaltungs- und Standbausicherheit
Deutsche Messe AG
Take the next step with us
You can use the contact form opposite or reach us directly by e-mail or phone.